Sundae + Mr. Goessl
A delightful throwback to a time when music was the entertainment, Sundae + Mr. Goessl perform a wide variety of vintage jazz. With Sundae's sparkling personality, she almost reaches out to grab the audience as she sings and the banter between songs is pure hilarity. Mr. Goessl's impeccable jazz guitar work is nothing short of incredible and although he doesn't talk, he speaks to the listeners through his instrument. Lighthearted yet heartfelt, Sundae and Mr. Goessl are sure to leave an impression.


"Love Me Or Leave Me"



Cheek to Cheek performed in various locations around Seattle!



"Makes My Heart Sway" an original composition by Sundae + Mr. Goessl



JazzTimes review by H. Allen Williams 9/20/2016
Sundae + Mr. Goessl is the creation of the strongest bond of chemistry. Comprised of a husband and wife duo, the connection in their music is almost immediate. Offering a mix of genres from predominately the 1930's. Some have likened their style to "vintage pop" and others have called it "Cowboy Jazz," one thing that is evident, the glue that bonds them together is strong, no matter the label.
With 3 albums under their belts, and four national tours, the duo is spreading the seed of joy across the land. So what makes this recipe so tasty. I would have to say it's the swing that Makes My Heart Sway. Solid arrangements, stellar finger work by Goessl and the delicious innocence of Sundae's (Voss) voice.
"Love Me or Leave Me," begins the offering – which I also found a delightful companion video on youtube, that pretty much sums up the tongue and cheek lyric rightfully so. Gossel's walking bass line is offered at breakneck speeds and Sundae is right up to the task, never a misstep in sight. Her voice nails the authenticity of the era, with true vintage verdigris.
Making a stop in the Big Easy with "Do You Know What It Means to Miss New Orleans," and "Stompin at The Savoy" the duo delights with quick scat lines by Voss, and punctuated solo lines by Gossel, who manages to keep the flow and continuity of the entire feel with only his guitar.
The title track "Makes My Heart Sway," is a well-crafted original tune that fits nicely among the long dozen of standards and one bonus track that comprise the overall disc. Many times when an original is placed among well-known standards it can be a bit of a distraction, the duo certainly have their craft down, this original felt right and fit agreeably. Nicely done!
The bonus track "Pretty Little Thing" is swanky, twanin' erudite blues delivered with a sassy confidence letting the listener know that Sundae is more than a coquette to trifle with. A highlight cut no doubt!
Overall, Sundae + Mr. Goessl is more than a vintage duo, their authenticity and commitment to the genre rings true, and the genuineness shines through in their renditions of these classic gems. The duo takes you through delightfully fun romps, to late night after hours sounds. Like listening to Billie Holiday, you feel you are taking two friends along with you on your day – it has that instantaneous likeability.
ABOUT! 
Sundae:
Sundae has steeped for over a decade in vocal jazz performance and earned the Seattle Vocal Jazz Princess title in 2014. Studying under Greta Matassa, she's had many opportunities to sing all across the US. Sundae often surprises her audiences with a melodica solo and with 10 years as a piano instructor under her belt, it is quite a treat. She appears regularly around Seattle lending her unique sounds to a myriad of styles ranging from indie/pop to Western Swing and has had her hand in some proverbial pies this year with up and coming electro-pop and Americana projects. However, she proves most delightful and captivating when she injects her verve into these Golden Age songs with her style described by allaboutjazz.com as "an informed coquettishness that possesses the merest hint of Billie Holiday."
Mr. Goessl:
Born and raised in a small village in eastern Wisconsin Mr. Goessl became an accomplished jazz guitarist by age 17. At age 18 Mr. Goessl started his trek west. His first stop was Eau Claire WI. There he studied music at the University and played in the award winning jazz ensemble with such jazz greats as saxophonist Michel Brecker and guitarist Charlie Byrd. Getting the itch for more inspiration, Goessl moved to Minneapolis where he made a living gigging most nights of the week. With his insatiable desire for creativity and elevation, Mr. Goessl made the trek to Seattle WA. Today, Mr. Goessl makes a living as one of Seattle's top guitarist in most genres. From jazz to country, indie to Brazilian, surf to metal, Goessl is a freelance guitarist that approaches the music with studied curiosity and stamps it with his indelible signature sound.
The duo formed a deep connection with each other through their mutual love of music, quickly and earnestly becoming a couple. Sundae + Mr. Goessl will be making fantastic music together for the rest of their lives. ♥


CONTACT
To email Sundae + Mr. Goessl directly click HERE


Live on KHUB Fremont NE



Mr. Goessl plays exclusively through Quimper Electronic System's Retrofier amp.
www.quimperelectronic.com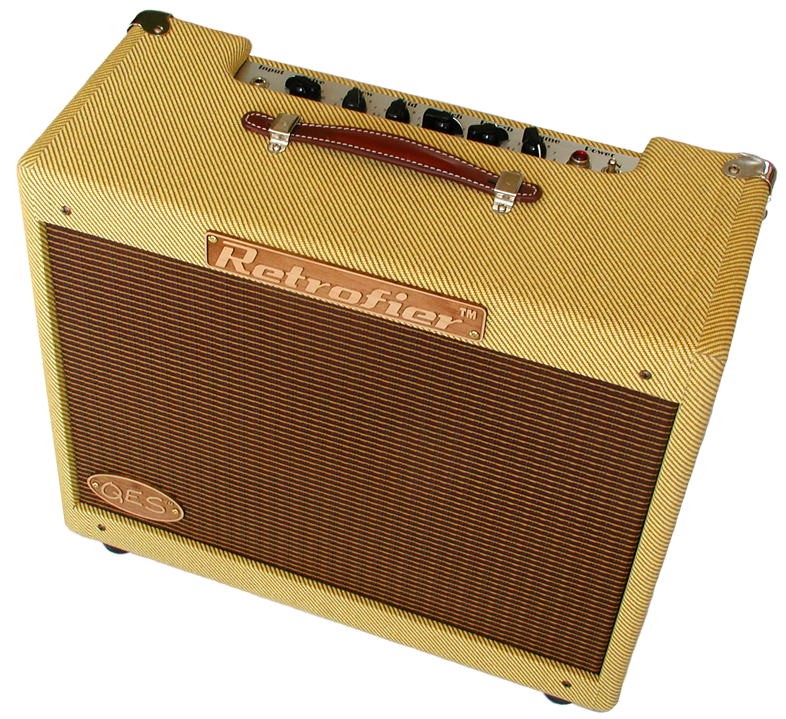 Past Shows
2013
April 17-- Shadowland, Seattle WA
Sept 13-- The Cask, Seattle WA
Oct 12-- The Cask, Seattle WA
Oct 31-- Vito's, Seattle WA
Nov 30-- Vito's, Seattle WA
Dec 28-- The Cask, Seattle WA
2014
Feb 1-- The Cask, Seattle WA
Feb 11-- Green Drinks (corporate) Seattle, WA
Feb 22-- Doe Bay Resort, Orcas Island WA
Feb 24-- Jazz Alley (Placed 2nd in Kobe/Seattle Vocal Jazz competition) Seattle WA
Mar 1-- The Cask, Seattle WA
Mar 20-- The Cask, Seattle WA
April 5-- The Cask, Seattle WA
April 17-- The Cask, Seattle WA
April 23-- The Royal Room, Seattle WA
April 25-- The Pink Door, Seattle WA
May 3-- The Cask, Seattle WA
June 4-- Vito's, Seattle WA
June 27-- The Sanc, Seattle WA
June 21-- Doe Bay Resort, Orcas Island WA
July 12-- West Seattle Summer Fest, Seattle WA
July 12-- The Cask, Seattle WA
July 17-- Duo's Lounge, Seattle WA
July 19-- Skylark's Hidden Cafe, Bellingham WA
July 24-- Sorrento Hotel, Seattle WA
July 29-- Navy League of the United States reception, Seattle WA
Aug 2-- B Sharp, Tacoma WA
Aug 15-- Sorrento Hotel, Seattle WA
Aug 27-- Salty's, Seattle WA
Aug 30-- Wedding (private event), Issaquah WA
Sept 12-- CD Release @ The Royal Room, Seattle WA
Sept 14-- Pike Place Market Busker Fest, Seattle WA
Sept 21-- The Cliff House, Tacoma WA
Sept 22-- Hattie's Hat, Seattle WA
Sept 26-- The Pink Door, Seattle WA
Sept 27-- Sorrento Hotel, Seattle WA
Oct 4-- B Sharp, Tacoma WA
Oct 7-- Salty's, Seattle WA
Oct 12-- Elk's Club (Corporate), Seattle WA
Oct 17-- The Pink Door, Seattle WA
Oct 21-- Fremont Opera House, Fremont NE
Oct 22-- Reggie's Rock Club, Chicago IL
Oct 23-- Cafe Carpe, Fort Atkinson WI
Oct 24-- Kasana, Milwaukee WI
Oct 26-- Unitarian Universalist, Eau Claire WI
Oct 27-- The Small Theater, Green Bay WI
Oct 29-- Fitger's Brewhouse, Duluth MN
Oct 30-- Black Dog Cafe, St. Paul MN
Nov 15-- House Concert, Seattle WA
Nov 18-- The Shine, Harlem NY
Dec 5-- Corner Bar, Seattle WA
Dec 10-- MOHAI (Corporate), Seattle WA
Dec 12-- Urban Light Studios, Seattle WA
Dec 16-- The Pink Door, Seattle WA
Dec 17-- The Commons @ Microsoft, Redmond WA
Dec 18-- Satly's, Seattle WA
Dec 22-- Hattie's Hat, Seattle WA
Dec 23-- The Pink Door, Seattle WA
Dec 29-- House Concert, Seattle WA
Dec 30-- The Pink Door, Seattle WA
Dec 31-- Smokey Joe's Cigar Lounge, Fife WA
2015
Jan 3-- Sorrento Hotel, Seattle WA
Jan 7-- The Cliff House, Tacoma WA
Jan 15-- Tula's Jazz Club, Seattle WA
Jan 17-- Eleven Winery, Bainbridge Island WA
Feb 3-- The Pink Door, Seattle WA
Feb 4-- The Cliff House, Tacoma WA
Feb 5-- Boxley's, North Bend WA
Feb 6-- Shanty Tavern, Seattle WA
Feb 7-- Sorrento Hotel, Seattle WA
Feb 10-- The Pink Door, Seattle WA
Feb 12-- Crossroads, Bellevue WA
Feb 17-- The Pink Door, Seattle WA
Feb 24-- The Pink Door, Seattle WA
Feb 25-- The Commons @ Microsoft, Redmond WA
Feb 26--Egan's Ballard Jam House, Seattle WA
Feb 26--Vito's, Seattle WA
Feb 28-- Eleven Winery, Bainbridge Island WA
Mar 3-- The Pink Door, Seattle WA
Mar 9-- Cafe Racer, Seattle WA
Mar 14-- Sorrento Hotel, Seattle WA
Mar 24-- Triple Door, Seattle WA
Mar 25-- The Commons @ Microsoft, Redmond WA
Mar 28-- Salty's, Seattle WA
Mar 28-- Soaring Heart, Bellevue WA
Mar 31-- The Pink Door, Seattle WA
April 1-- Egan's, Seattle WA
April 4-- Sorrento Hotel, Seattle WA
April 11-- Sno Valley Coffee, Snoqualmie WA
April 11-- Lucid Lounge, Seattle WA
April 12-- Soaring Heart, Bellevue WA
April 18-- Eleven Winery, Bainbridge Island WA
May 1-- Sorrento Hotel, Seattle WA
May 3-- Eichardt's Pub, Sandpoint ID
May 5-- Lockhorn Cider House, Bozeman MT
May 6-- The Pub Station, Billings MT
May 7-- Laughing Sun Brewery, Bismarck ND
May 9-- Pine Hollow, Eau Claire WI
May 10-- Black Dog Cafe, St. Paul MN
May 14-- Fitger's Brewhouse, Duluth MN
May 15-- Spirit Room, Superior WI
May 16-- Dulono's Pizza, Minneapolis MN
May 20-- Underground Wonderbar, Chicago IL
May 21-- The Brink Lounge, Madison WI
May 22-- Langlab, South Bend IN
May 23-- Devil's River Campground, Maribel WI
May 24-- Door County Brewing Co, Bailey's Harbor WI
May 27-- Paradigm Coffee and Music, Sheboygan WI
May 28-- Luna Cafe, De Pere WI
May 29-- Kasana, Milwaukee WI
June 3-- Spirited Goat Coffee House, Yellow Springs OH
June 4-- The Hub Gallery, Springfield OH
June 5-- Champion City Supply, Springfield OH
June 6-- Cecil and Lime, Springfield OH
June 8-- Evangeline's, St. Louis MO
June 10-- Harney St. Tavern, Omaha NE
June 11-- Summer Concert Series, Fremont NE
June 12-- The Cask, Lincoln NE
June 13-- Winestyles, Hastings NE
June 14-- La Cour, Denver CO
June 16-- The Murray Bar, Livingston MT
June 29-- Hattie's Hat, Seattle WA
July 1-- Westlake Park, Seattle WA
July 9-- Vito's, Seattle WA
July 11-- Georgetown Art Attack, Seattle WA
July 14-- Musicquarium, Seattle WA
July 15-- Westlake Park, Seattle WA
July 21-- Kent Station, Kent WA
July 23-- Tula's, Seattle WA
July 24-- Seattle Waterfront, Seattle WA
July 25--Eleven Winery, Bainbridge WA
July 25--Private Event, Seattle WA
July 27--Alki Art Fair, Seattle WA
July 31-- Commons, Redmond WA
Aug 1-- Private Event, Seattle WA
Aug 4-- Block Party, Seattle WA
Aug 5-- Commons, Redmond WA
Aug 6-- Capitol Cider, Seattle WA
Aug 7-- Anacortes Arts Festival, Anacortes WA
Aug 8-- Private Event, Seattle WA
Aug 21-- Sorrento Hotel, Seattle WA
Aug 23-- Artist Home Bonfire Series, Seattle WA
Aug 29-- Cafe Paloma, Seattle WA
Aug 31-- Cherry Hill, Seattle WA
Sept 2-- Commons, Redmond WA
Sept 9-- Vito's, Seattle WA
Sept 10-- Crossroads, Bellevue WA
Sept 12-- Salty's, Seattle WA
Sept 12-- CHOMP!, Redmond WA
Sept 26--Belle + Whete, Seattle WA
Oct 20-- Private Event, Portland OR
Oct 21-- Space Bar, Boise ID
Oct 22-- Gracies, Salt Lake City UT
Oct 24-- Private Event, Nathrop CO
Oct 28-- House Concert, Golden CO
Oct 30-- Winestyles, Hastings NE
Oct 31-- West Point Community Theater, West Point NE
Nov 2--Southeast Lincoln HS, Lincoln NE
Nov 3-- Midland University, Fremont NE
Nov 4-- Harney Street Tavern, Omaha NE
Nov 5-- The Brick, Kansas City MO
Nov 6-- Evangeline's, St. Louis MO
Nov 7-- The Emerald Room @ The Monocle, St. Louis MO
Nov 12-- Driskill Hotel, Austin TX
Nov 13-- Stay Gold, Austin TX
Nov 19-- Opening Bell Coffee, Dallas TX
Nov 20-- Whitehall Exchange, Dallas TX
Nov 26-- House Concert, Weed CA
Dec 1-- Stink, Tacoma WA
Dec 4-- Shanty Tavern, Seattle WA
Dec 9-- Salty's, Seattle WA
Dec 10-- Winter Formal, Seattle WA
Dec 11-- Pink Door, Seattle WA
Dec 12-- Eleven Winery, Bainbridge Island WA
Dec 15-- Microsoft, Redmond WA
Dec 16-- Musicquarium Lounge, Seattle WA
Dec 21-- Hattie's Hat, Seattle WA
Dec 24-- Salty's, Seattle WA
Dec 27-- Private Event, Seattle WA
Dec 31-- Alderbrook Golf Club, Shelton WA
2016
Jan 2-- Sorrento Hotel, Seattle WA
Jan 6-- Vito's, Seattle WA
Jan 7-- La Spiga, Seattle WA
Jan 12-- Microsoft, Redmond WA
Jan 15-- Pink Door, Seattle WA
Jan 20-- Capitol Cider, Seattle WA
Feb 3-- Triple Door Musiquarim, Seattle WA
Feb 12-- Cafe Nordo, Seattle WA
Feb 16-- Microsoft, Redmond WA
Feb 17-- Tulas, Seattle WA
Feb 20-- Eleven Winery, Bainbridge IL WA
Feb 25-- Crossroads, Bellevue WA
Feb 26-- Pink Door, Seattle WA
Feb 27-- Sorrento, Seattle WA
Feb 27-- Salty's, Seattle WA
Mar 2-- Capitol Cider, Seattle WA
Mar 11-- Tumwater Inn, Leavenworth WA
Mar 12-- Der Hinterhoff, Leavenworth WA
Mar 19-- Spit Fire, Seattle WA
Mar 19-- Populux, Seattle WA
Mar 26-- Salty's, Seattle WA
Mar 30-- Microsoft, Seattle WA
Apr 2-- Sorento, Seattle WA
Apr 8-- Pink Door, Seattle WA
Apr 9-- G Donaldsons, Tacoma WA
Apr 14-- Royal Room, Seattle WA
Apr 22-- Observatory, Spokane WA
Apr 23-- Blacksmith Brewery, Stevensville MT
Apr 24-- Walkers, Billings MT
Apr 28-- House Concert, Golden CO
Apr 29-- Winestyles, Hastings NE
Apr 30-- Theater, West Point NE
May 2-- Down Under, Omaha NE
May 4-- Plonk, Bozeman MT
May 19-- Crooners, Minneapolis MN
May 20-- Revival Records, Eau Claire WI
May 21-- Pine Hallow, Eau Claire WI
May 25-- Pullmans, Appleton WI
May 26-- Luna Cafe, De Pere WI
May 27-- Chefusion, Green Bay WI
May 28-- Door County Brewery, Baileys Harbor WI
May 31-- Angel Park Sun Prairie WI
June 1-- Brink Lounge, Madison WI
June 4-- Spirit Room, Superior WI
June 5-- Black Dog, St. Paul MN
June 6-- Junkyard Brewery, Moorhead MN
June 17-- Edmonds Arts Festival, Edmonds WA
June 17-- Al Lago, Bonny Lake WA
June 21-- Freestone Inn Mazama WA
June 22-- Copper Glance, Winthrop WA
June 23-- Boardwalk, Redmond WA
June 24-- Tumwater Inn, Leavenworth WA
June 25-- Shoreline Arts Festival, Shoreline WA
June 26-- House Concert, Bellevue WA
June 30-- World Cafe, Philadelphia PA
July 2-- Gallatin River House, Big Sky MT
July 2-- Uncorked, Livingston MT
July 3-- Norris Hot Springs. Norris MT
July 8-- Triple Door Musiquarium, Seattle WA
July 8-- Pink Door Seattle WA
July 9-- Eleven Winery, Bainbridge WA
July 9-- Third Place Commons Lake Forest Park WA
July 17-- Strawberry Festival Vashon Island WA
July 22-- Tumwater Inn, Leavenworth WA
July 23-- Icicle Brewery, Leavenworth WA
July 27-- Ida Culver House, Seattle WA
July 30-- Salty's Seattle WA
Aug 2-- Block Party, Seattle WA
Aug 4-- Paragon, Seattle WA
Aug 5-- Bergen Place, Seattle WA
Aug 5-- Crossroads, Bellevue WA
Aug 6-- Roadrunner, Puyallup WA
Aug 6-- Sorrento, Seattle WA
Aug 7-- Anacortes Arts Festival, Anacortes WA
Congratulations! You made it to the bottom of our website! Thanks for checking us out!
If you still haven't had enough and want to see more amazing Sundae + Mr. Goessl videos Click HERE